Wondering about which is the best Bitcoin payment gateway to go with?
If you are then, you have just discovered the right place.
Coming straight to the point.
The pricing of Bitcoin began to increase at the end of 2020. The bitcoin price has reached an all-time peak of nearly $20,000 in three years since the last soared cryptocurrency to that level.
You can estimate how using Bitcoin is profitable to your business because millions of people use it for their day to day transactions.
Integrating a Bitcoin payment gateway for businesses will draw more clients who prefer safe payments.
This is a way of reducing the processing rates for credit card fees that are mandatory.
You'll quickly find yourself on track to optimize your business potential if you plan to go ahead and implement Bitcoin into your website.
To achieve that, you need to have a good Bitcoin payment gateway integrated on your site.
Let's get to understand everything about the Bitcoin payment processor, how it can benefit your business, why merchants should consider and give it a top priority, and more.
What is Bitcoin Payment Gateway?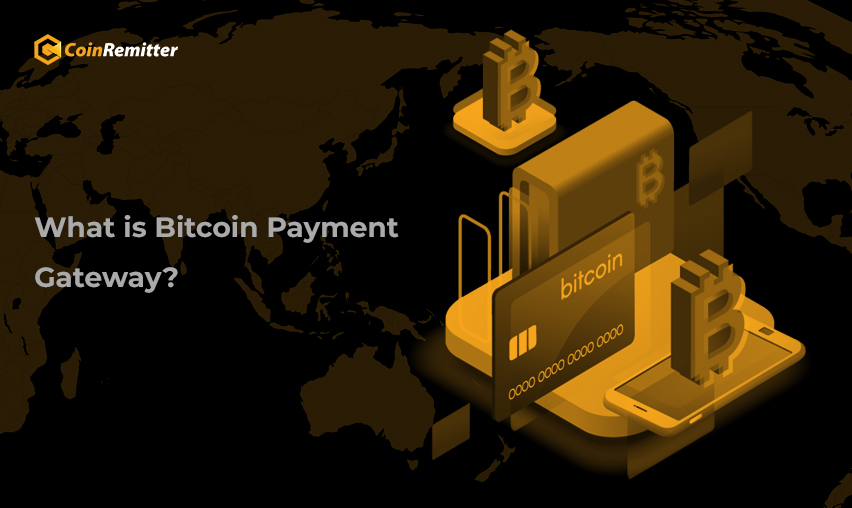 A Bitcoin Payment Gateway is a kind of portal of online transactions that enables Bitcoins to receive payments from several businesses.
For instance, consider the crypto payment gateway Coinremitter, you can integrate it on your website and begin to receive your payments in the coins you want.
It will allow the instant conversion to the fiat currency of bitcoin and other altcoins.
Moreover, it will also allow merchants to automate these payments and provide a host of other resources and reports to make it as easy as possible for the entire transaction.
NOW, let's look at some advantages of accepting bitcoin payments on your website.
Benefits of Accepting Bitcoin Payments: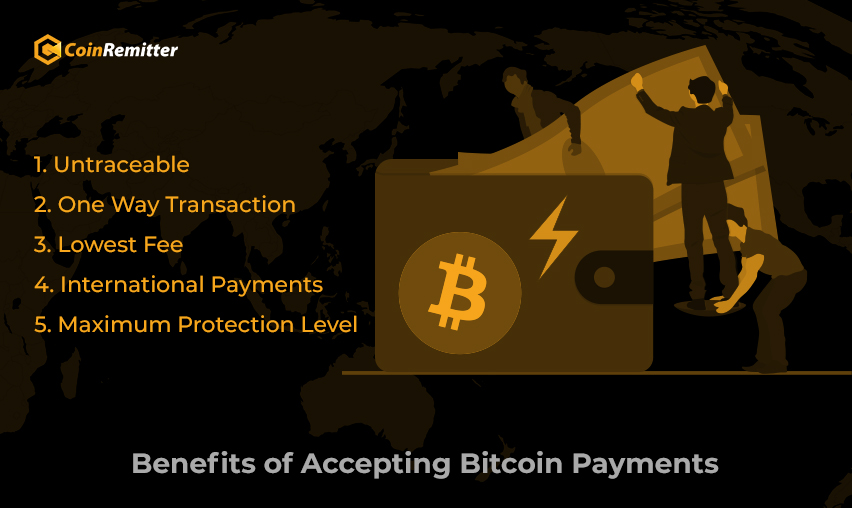 1. Untraceable:
If we talk about Bitcoin then its transactions are highly confidential.
The anonymous Bitcoin address can change with each transaction which is generated every time when the user makes any purchase.
Bitcoin transactions are entirely anonymous or fully untraceable, but they are much less easily connected to personal identification than other conventional forms of payment.
2. One Way Transaction:
In the case of the Credit/Debit card, when you make a payment you get a message that your money has been reversed.
Since credit/debit transfers are reversible and your information is not secured. There is also a chance of your money being dragged out of your account.
However, making a transaction with Bitcoin, the amount goes straight to the other person's wallet. Since there are no chargebacks, your payment will be completely safe.
3. Lowest Fee:
If we compare the fees of credit/debit cards and bitcoin then the per-transaction fee of Bitcoin is significantly lower than the card method.
Small merchants are the ones who can get the benefit of this by receiving their payments in Bitcoin.
Coinremitter for example offering the lowest transaction fee which is 0.23%.
4. International Payments:
Due to costly cross-border transaction fees, small online retailers and independent consultants frequently don't market their products and services globally.
Bitcoin reduces the high cost of going global, making it simpler, quicker, and cheaper to make cross-border payments.
5. Maximum Protection Level:
Since individuals can pay companies Bitcoin without sharing personal details like names, billing addresses, etc. They enjoy a degree of security against identity fraud that credit cards simply can not give.
With Bitcoin, this type of value has no personal identity attached to it. It's a lot like digital currency, and it can't be tracked in any way, and it can't expose the identity.
Why Should Merchants Start Accepting Bitcoin Payments?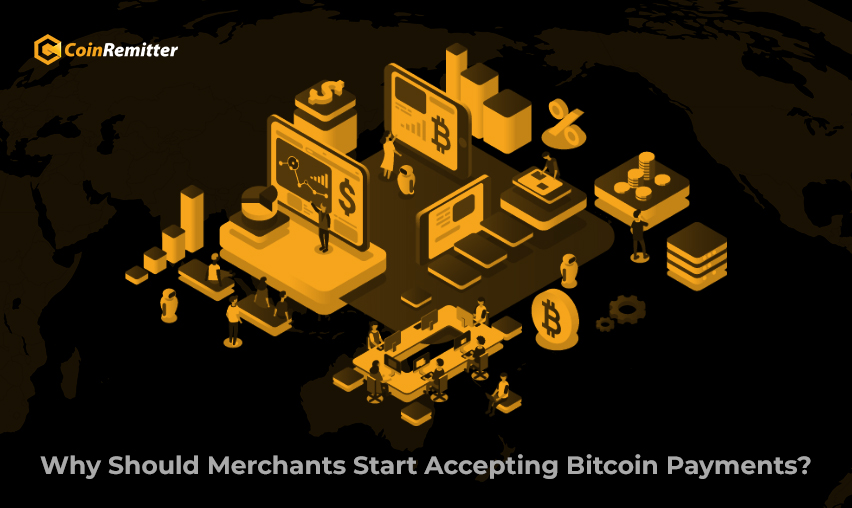 The advantages of using Bitcoin as a payment alternative are countless. Some of the reasons are listed below.
A new payment mode will be a huge plus point for customers who prefer cryptocurrencies.
For your current customers, it will make a new way of paying.
Payments are safe and permanently retained on the blockchain ledger.
It is secure and clients will have total control of their transactions.
No involvement of third-party.
The transaction fees are considerably low if compared to debit and credit cards.
Protected by a genuine electronic signature.
Bitcoin Payment API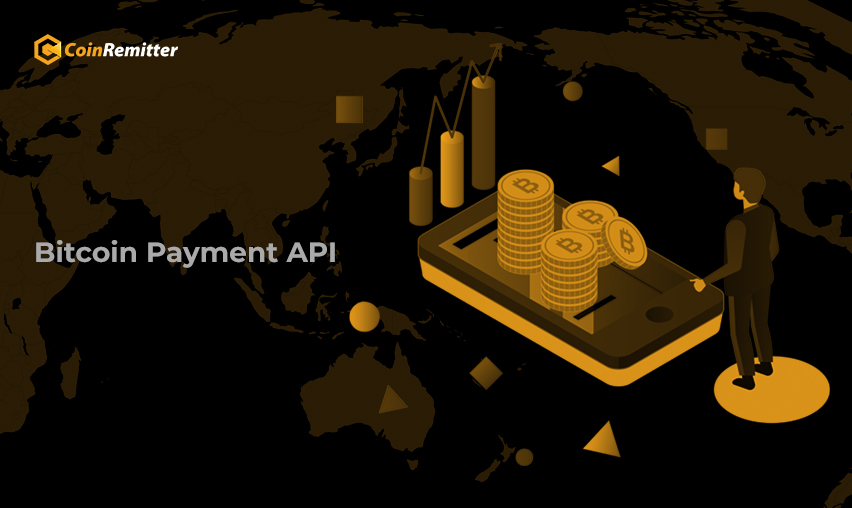 By integrating Bitcoin API, you can accept Bitcoin payments hassle-free on your website.
Now, what this Bitcoin API does is that it links with your company's checkout system to a payment acquiring network, allowing your clients to make transactions from you.
Nevertheless, you can also use the same payment infrastructure in order to make payments on your mobile app.
You will make more informed decisions when you have access to real-time buying data.
Once you started accepting Bitcoin on the website it will enable your business to capitalize on the trends and will cater to current and future consumers. It will also set the presence of your company apart from the competition.
How to Implement a Bitcoin Payment Gateway On Your Website?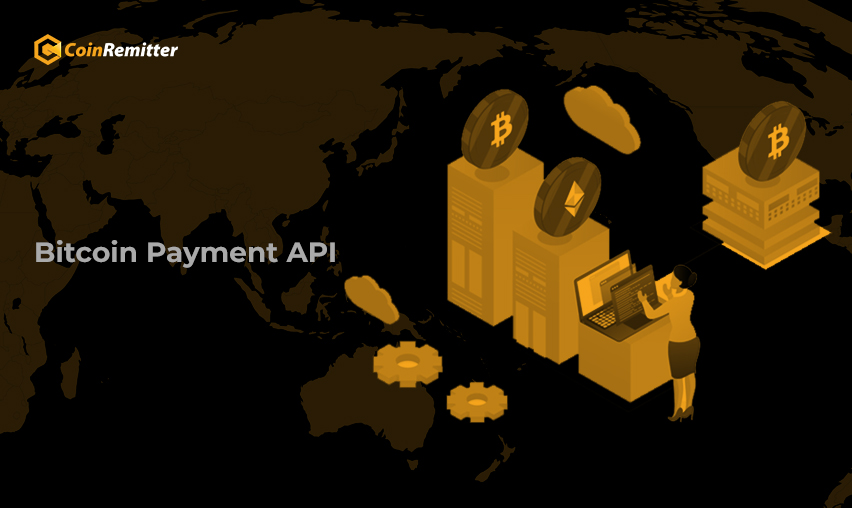 Here we are going to show you the implementation process of the Bitcoin payment gateway which is much simpler and quicker with Coinremitter.
But before we head to the integration part let's first clear out what is Coinremitter?
Coinremitter is a merchant friendly bitcoin payment gateway allows merchants to accept their day to day payments in Bitcoin.
Not only that but you can also list out several other coins too such as Ethereum, DASH, Litecoin, and more.
Moreover, coinremitter offers some great features like no KYC requires, multi-wallet support, currency swap, create an invoice, and most significant is the low transaction fees of 0.23%.
Coinremitter is the one who offers the lowest transaction fees among other gateways.
NOW Integrate Bitcoin Payment Gateway on your store in just three steps:
1. Create Bitcoin Wallet:
To create a Bitcoin wallet, the first thing you need is your coinremitter account. Fill out the details in the Sign-up form.
After login, create a Bitcoin wallet by filling up the details like wallet name, password, etc. Your Bitcoin wallet will be created right after that.
2. Get API Key & Password:
After successfully creating a wallet, you'll need to have an API key and password in order to start accepting bitcoin payments on your site.
You'll get the API key on the wallet page by clicking on the bitcoin wallet. Consider this API Guide for better understanding.
3. Bitcoin Payment Gateway Installation:
Now it is time to install the Coinremitter on your platform.
There is a different integration process for every platform like coinremitter offers prominent platforms like Magento, Wordpress, Prestashop, etc.
Check this guide and integrate it according to your platform.
Last Words:

You must have got the idea of how integrating a bitcoin payment gateway is useful to businesses.
To make it more effective, you need to catch the attention of your customers to tell them that you are accepting Bitcoin payments.
Add the button "Bitcoin accepted here" or put a symbol of whichever currency you are accepting for your transactions.