Have you ever thought about integrating the Dash payment gateway on your website and how your business is going to stand in upcoming times?
The "Dash Coin" becomes one of the world's biggest cryptocurrency around the globe for the last few years.
Why does the Dash become much popular? The reason is that it offers a higher transaction speed and better privacy than Bitcoin due to its Masternodes feature.
Integrating the Dash payment gateway will give your consumers what they've been looking for and couldn't get on your website.
So, if you give an option to make payments through Dash then the chances are that your business will attract customers from across the globe. Which eventually helps in growing your business globally.
SO, let's first get to know what the dash is.
A quick idea about Dashcoin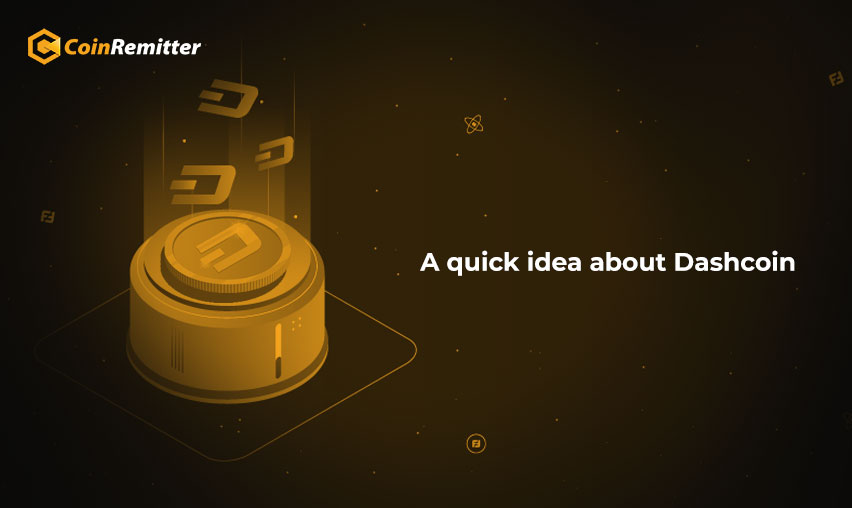 Dash is a cryptocurrency similar to Bitcoin, which is a digital currency used for sending or receiving payments.
It developed on top of the blockchain technology that Bitcoin uses, but it has undergone some substantial changes.
However, Dash has many features that give it an edge over other cryptocurrencies such as Bitcoin and Litecoin.
Dash can be used to make transactions more privately and speedily way due to its three features: Masternodes, PrivateSend, and InstantSend.
Dash uses these Masternodes as a supplementary layer for its network. Reducing the need for trusted third parties to approve transactions that could potentially threaten the anonymity of any payments.
NOW, you've probably got what is the Dashcoin, which brings us to the next point which about its advantages for online businesses.
How accepting dash payments benefits your business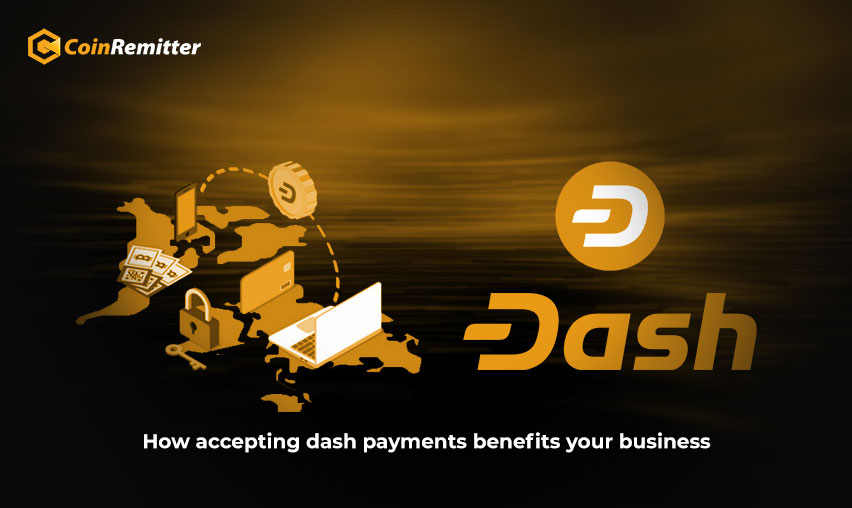 Dash is a quick and inexpensive way to accept your payments, whether it is an online store or any other business.
It offers significant advantages, in terms of transaction times, fees as well as security over credit cards, and other similar services.
Here are the benefits of Dash that both merchants and their consumers can get.
1. Lightning-fast transactions:
When it comes to transaction speed, Dash is much more obvious because it has a service called "instantsend". This ensures that Dash is transferred from one wallet to another within 1 to 3 seconds.
Whereas, bitcoin takes an hour to complete.
Moreover, in the case of unofficial wallets, the transaction speed is always the same.
2. Top-notch security:
In some cryptocurrencies, the individual can be connected to the transaction they made through an IP address and their wallet details.
However, this isn't the case with Dash. It has a feature called "PrivateSend" that allows users to transact entirely anonymously, unlike the pseudonymous Bitcoin.
3. No payments conflicts:
The blockchain system verifies that funds are available prior to the completion of the transaction. This making it almost impossible for consumers to make a payment without enough dash in their account.
Moreover, unlike most of the systems that accept credit cards, there are no holdbacks. When anyone pays with Dash you automatically receive all the funds.
4. Lower Fees:
As every financial transaction, there are fees paid for network support, which also happens with cryptocurrencies.
There are varying transaction fees within each of them, which are typically lower than conventional banking rates, in the case of Dash, they are lower than those of other cryptocurrencies.
Start integrating dash payment gateway your website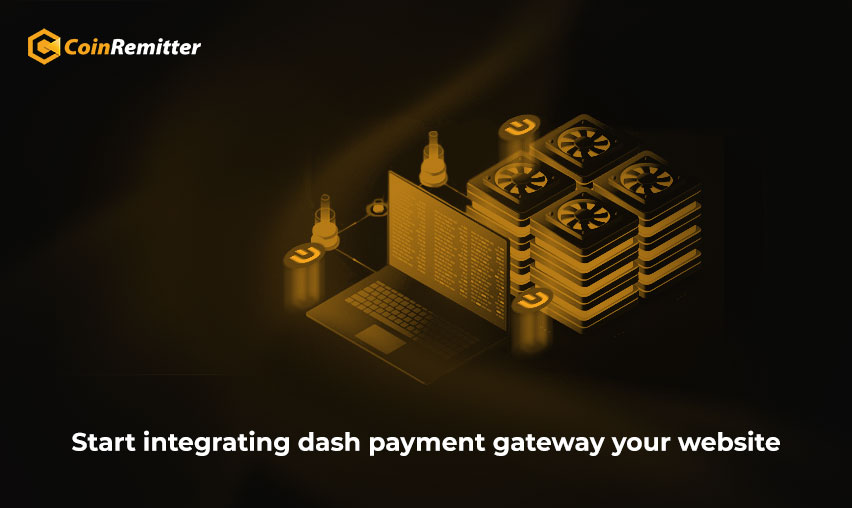 In order to integrate the dash payment gateway in your eCommerce store, you need a Dash payment API required.
The API will connect to the checkout system of the company to a payment receiving gateway.
This new payment infrastructures are technologically sophisticated and provide many features such as the ability to allow purchases in your smartphone, as well as access to real-time buying data.
This can be used to help you plan ahead and make major business decisions.
The success and development of Dash as a mode of payment has made it a wise business decision to add a merchant account.
The process of integrating the dash payment gateway is easy and fast.
Install coinremitter: the dash payment gateway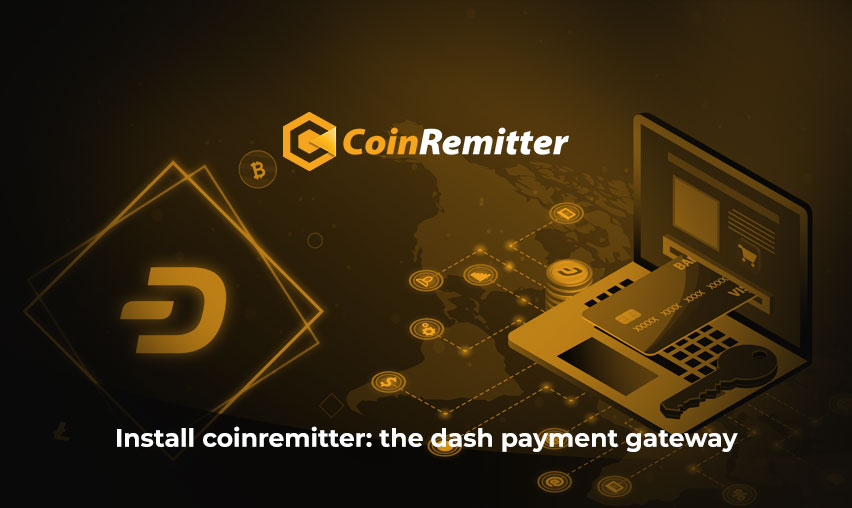 Coinremitter is merchant friendly dash payment gateway that merchants can easily integrate on their site to offer another payment option to their consumers.
The range of features that Merchants can offer their consumers is secure checkouts, faster transaction experience, no hidden charges, and more.
Apart from that, as coinremitter is made to consider the need of merchants to offers some insane features which set it apart from the rest.
Speaking about features, like multi-wallet support, no KYC requires, currency swap, create an invoice, and most notable is the low transaction fees 0.23%.
The installation of Coinremitter can be done in a matter of minutes. Starting with setting up a DASH wallet.
Afterward, you need an API key in order to accept Dash payments. You can get it by simply clicking on the dash wallet that you have just created.
And in the last, install Coinremitter. As coinremitter supports the majority of open-source platforms so that you won't encounter any difficulties regarding that.
Install according to your platform.