YES, your business needs it. Staying up to date in the financial world should be your top priority.
Your business is not the first, there are way many organizations around the world that are already accepting Litecoin payments on their website and covering good SALES.
Litecoin is one of the most popular modes of payment that widely used by every merchant after Bitcoin.
The time has changed, people have more options when it comes to making a transaction over the internet. Over the last decade, we have radically changed the way we get value over the internet from conventional payments to digital currencies.
Litecoin and the other cryptocurrencies have been extensively used in online stores and eCommerce websites to accept crypto payments from customers.
A quick idea about Litecoin: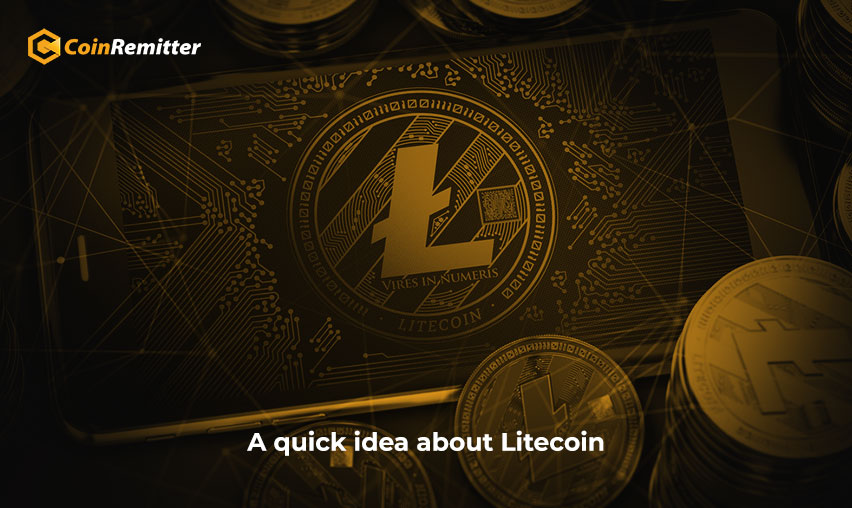 Litecoin is a cheaper alternative to bitcoin. It's a decentralized peer-to-peer digital currency that enables instant and low-cost payments to anyone worldwide.
It is also known as LTC and is the third-largest cryptocurrency evaluated by industry capitalization after Bitcoin and XRP.
It works as the same to its counterparts like transferring currency to one another. The only difference is that litecoin conducts transactions in units of Litecoin, not in USD or any other currency.
The history of the Litecoin's price has revealed that it has been one of the best performing digital currencies with a steady VALUE since its beginnings.
SO, you can imagine the popularity of Litecoin, which brings us to the next point.
What benefits merchants can get from using the Litecoin payment gateway: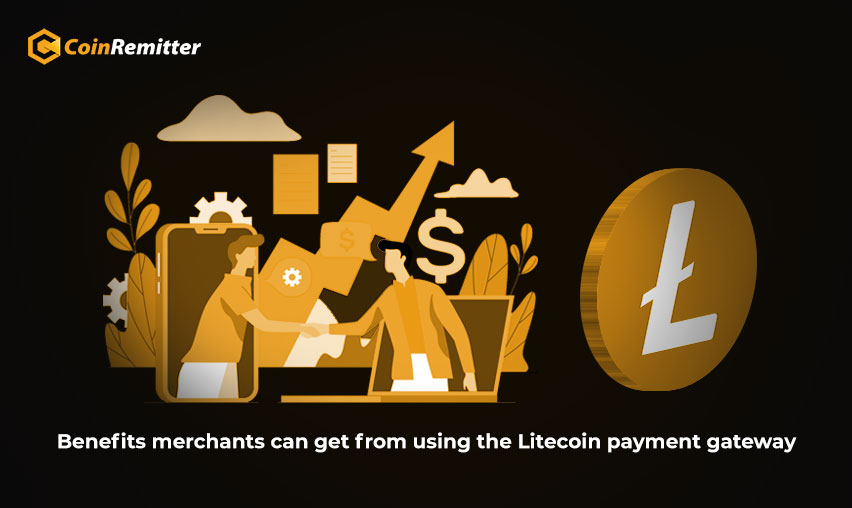 By accepting Litecoin payments on your site, you can serve the needs of your current and future customers. Ultimately, it will differentiate your business presence from your competitors.
Let's understand that if you integrate the Litecoin payment gateway on your website, then what benefits your business would get.
1. Larger customer base:
If your business accepts Litecoin payments then you can attract a whole lot of consumers that are a tech enthusiast.
By adding another payment option, your business will give them a secure and faster transaction experience.
No matter how small your business is, you can take your business internationally, regardless of the costly cross-border transaction fees.
With Litecoin, nothing can stop you from going global. As cross-border payments are easier, faster, and cheaper with Litecoin.
2. Faster transactions:
Litecoin processed instant payments, giving you prompt access to funds, unlike credit card systems that take a few days to batch out and process.
For small businesses, getting cash on hand is sometimes difficult. Acceptance of Litecoin payments will put cash within your grasp faster than when accepting payments via cards.
Litecoin has four times the total Bitcoin supply, and each litecoin block can process more transactions leading to faster confirmations.
The average Litecoin transaction takes just 2.5 minutes to complete as compared to Bitcoin, which takes up to 10 minutes.
3. Prevent Frauds:
In Litecoin, people can do transactions regardless of the disclosure of their personal information. This could only be possible if you transact through Litecoin or any other cryptocurrencies.
There is no chance that anybody would leak the information and hinder the system.
With Litecoin, that form of value does not have a personal identity attached. It is very much like digital cash.
4. Low Transaction Costs:
Yet another great benefit is the low transaction fees associated with each transaction.
Though, it depends on how you accept litecoin payments, whether it is direct to your wallet or through a third-party provider such as Coinremitter.
The fees are significantly lower than the services like Paypal or credit/debit card providers.
An important thing to note is that using Coinremitter: litecoin payment gateway provides 0.23% transaction fees to every merchant, which is the lowest among other gateways.
How to accept Litecoin payments on your website: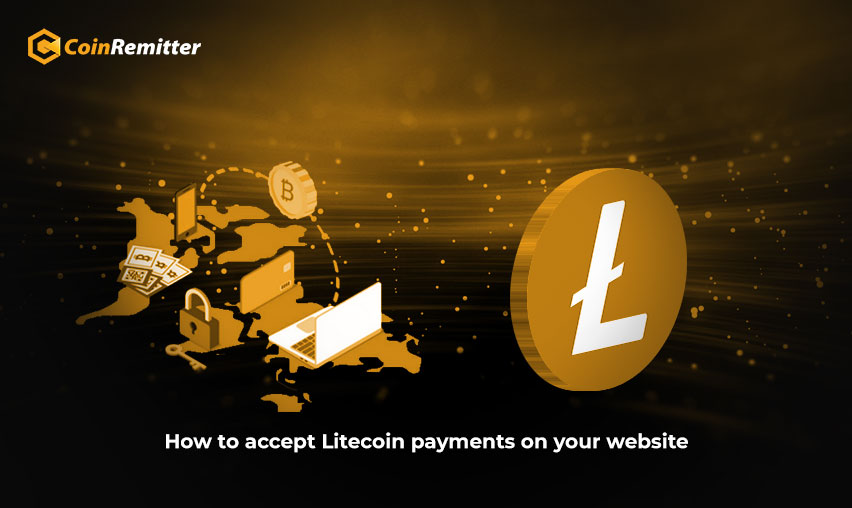 To start accepting Litecoin payments on your website, you need to have a Litecoin payment gateway installed on your site.
That means a Litecoin payment API is required. Now, what the API does is that it connects to the checkout system of the company to a payment receiving system.
All you need to do is just an initial set up, and in no time you can be on your way to accepting Litecoin and other cryptocurrency payments.
Integrate Litecoin payment gateway with Coinremitter: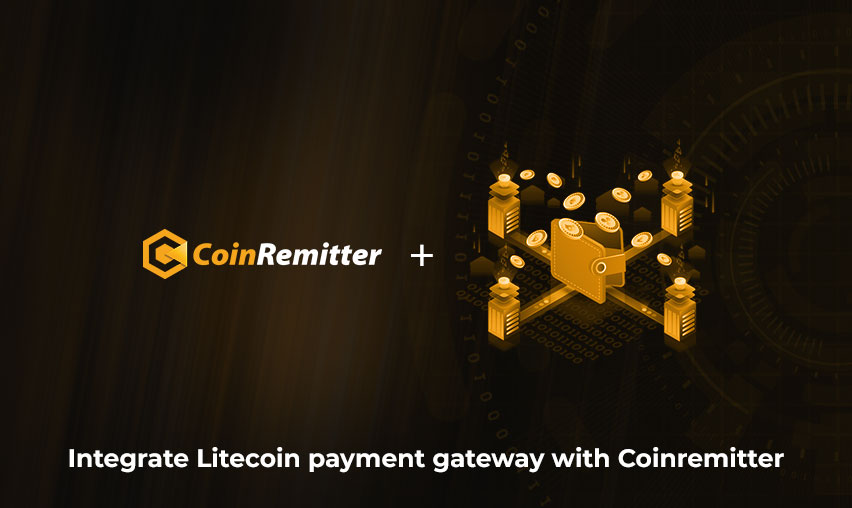 Coinremitter is a merchant friendly crypto payment gateway that offers quality services globally to traders, large/small organizations, and those who love crypto.
It offers the ability to store, send, receive crypto coins online safely in minutes around the world.
Talking about its functionalities which includes a multi-currency wallet, currency swap, create an invoice, No KYC requires, and the most prominent is the low transaction fees 0.23%.
That's why it becomes the most acquired gateway by merchants.
To integrate Litecoin on your checkout page, you must have to create a Litecoin wallet. It is very easy to set up the Litecoin wallet by just filling the required details.
Soon after that, you'll need to have an API key and password which you will get by clicking on the Litecoin wallet.
In the end, you have to install Coinremitter on your website. Coinemitter supports the most popular plugins such as Opencart, Magento, WordPress, and more.
There's a different integration process for every platform.
To conclude:
So, that was all about Litecoin, how it's helpful to your business, and how you can integrate into your site to accept litecoin payments.
By doing this, you're providing much value to your consumers and giving them what they want.