There is no simple answer to that; looking at the current crypto market, choosing whatever method needs certain knowledge.
However, if you want to be a part of this growing trend of crypto and are willing to take certain risks, then in this article we will discuss how to accept crypto payment, and how it can be beneficial to E-Commerce.
When it comes to accepting crypto payment there are two options available, first, you can use a cryptocurrency wallet, and second, you can use a third-party cryptocurrency payment gateway.
Cryptocurrency Wallet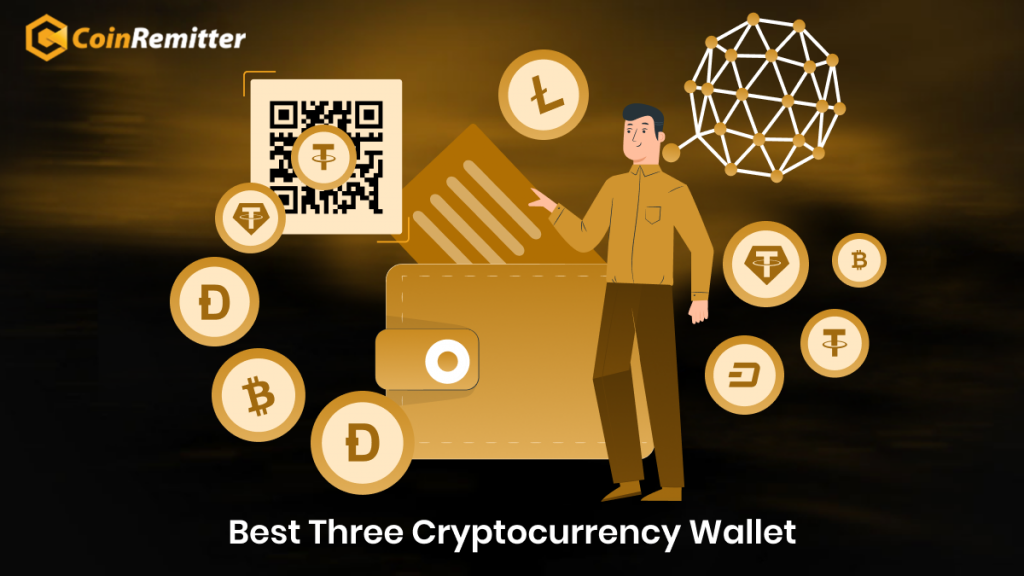 A cryptocurrency wallet is the same as any other digital wallet. The only thing is you have to create a different wallet for different cryptocurrencies, as every cryptocurrency and blockchain have different sets of addresses.
There are lots of crypto wallets available in the market and all of them have different set functions and support cryptocurrency.
Best Three Cryptocurrency Wallet
Coinbase Wallet
Coinbase is a desktop and mobile wallet that is one of the finest crypto wallet providers, and it supports over 500 cryptocurrencies and tokens. All of its services are free, but customers must pay specific fees when using the wallet.
Electrum Crypto Wallet
Electrum wallet is one of the earliest crypto wallets, and it only supports Bitcoin and its forks. It is an open-source wallet that is ideal for decentralized networks since it stores no user information, and it has a set fee rate for processing transactions of approximately 0.2 mBTC.
Exodus Wallet
Exodus wallet is a desktop and application-based crypto wallet that supports over 140 cryptocurrencies and tokens.
It provides the ability to set custom fees to keep expenses low, as well as the option to automatically set a fee that guarantees the transaction completes rapidly.
Now, as you have seen, the top three cryptocurrency wallets that arise are how to use it to accept payment on your website and the application of E-Commerce.
There is only one way to accept crypto payments using a crypto wallet: display your wallet address on your website so clients may pay you using that wallet address.
However, the major issue with this technique is that it is not a traditional way of doing business.
And it will take customers a long time because they will have to manually enter the address and pay with their wallet, and all of this will take place outside of the website, raising concerns about fraud and security.
Cryptocurrency Payment Gateway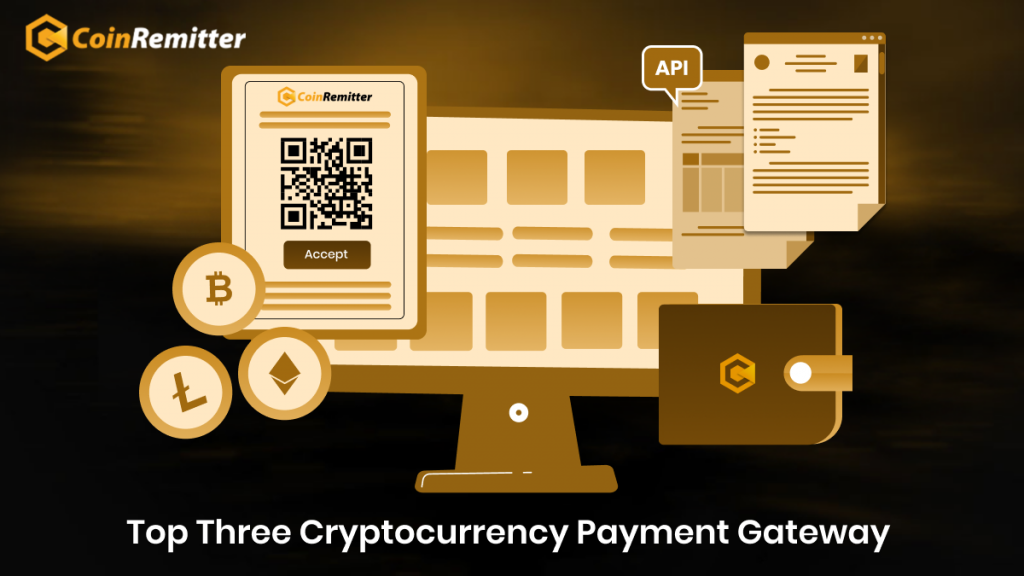 A cryptocurrency payment gateway or processor is online software with a distinct set of operations; there is no practical difference between any crypto gateway and any fiat gateway.
A cryptocurrency payment gateway simplifies the process of accepting cryptocurrencies for any user who is new to the crypto world.
By Just integrating a cryptocurrency payment gateway on an E-Commerce website is as simple as installing plugins and creating a wallet within it.
There are lots of payment gateway available which support cryptocurrencies and provide different features which are ideal for E-Commerce businesses.
Top Three Cryptocurrency Payment Gateway
CoinPayment
CoinPayments is a digital currency payment system that enables merchants to accept Bitcoin, Ethereum, Litecoin, and other cryptocurrencies in their stores via simple plugins, APIs, and POS interfaces.
CoinPayments charges a transaction cost of approximately 0.5%, which is among the lowest in the business. Its plugin is easily accessible to users because it is available on all major e-commerce platforms.
CoinRemitter
CoinRemitter is also one of the best and most popular cryptocurrency payment gateways which are available to global users, and it supports all major cryptocurrencies, including stablecoin, making it ideal for business.
Its fee is approximately 0.23%, and it also has free plugins for all major e-commerce platforms.
Aside from that, it offers additional capabilities such as coin swap, invoice creation, and a test coin function that allows users to create their own coin and determine its price, so protecting their business from volatility.
NowPayment
NOWPayments is a cryptocurrency payment gateway that allows you to accept crypto payments in over 100 different cryptocurrencies. It also provides a solution for Mass Payments.
Merchants can choose to accept the coins they like regardless of what crypto clients pay with, NOWPayments swaps them automatically. Its fee structure ranges between 0.5% to 1% depending on the volume.
Now we have seen all the ways to accept crypto payment if you are running an ECommerce business. Let's see its benefits in business.
Benefits To E-Commerce For Accepting Cryptocurrency
Rise in new customers: Customers that are excited about cryptocurrencies want to spend it, and when given the opportunity, they will prefer shops that take it.
More recurring customers: Customers like knowing that business owners listen to them and consider their concerns, including payment methods.
Quicker response period: Because cryptocurrency transactions may occur at near-instantaneous rates, there is less time between making a sale and seeing the money clear.
Conclusion
Take your company to the next level and ensure its future development and success.
With today's youth more likely to use cryptocurrency and the advantages of peer-to-peer transactions in support of the company owner, it is time to move forward.
Adopt cryptocurrencies and establish a payment method that will set you apart from the competition.
And if you run an e-commerce business that sells digital items, having cryptocurrency as a payment option will increase your audience and help your business grow abroad.