Coin listing Is a function that most of crypto coins payment gateway barley Install it on their websites. However, Coinremitter allows its users to list coins/tokens on the website. In addition, It would become more Important to listing coins also Its very Important for ICO and ITO.
Users can use coin remitters API In order to convert coins / tokens with the most effective plugins like PHP, Wordpress and Laravel. You can easily list your coin here.
In addition if you click on that link it will directly takes you on coin listing page. Which will look like this.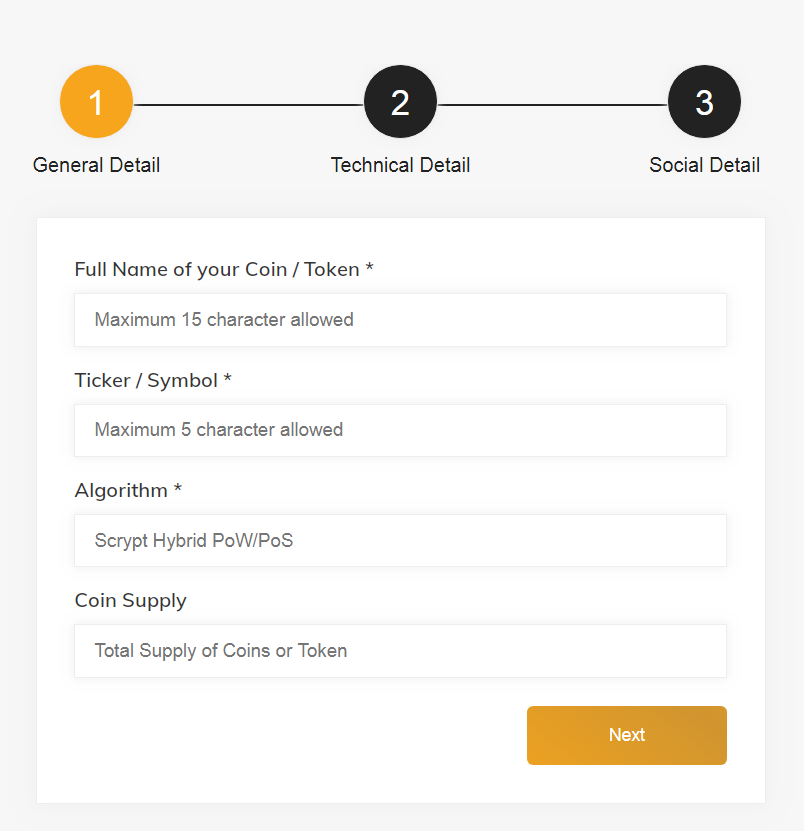 On the page of coin listing you will find three steps In order to list your coins. That three steps are….
1) General details
2) Technical details
3) Social details
Fill up all the appropriate details like full name of your coin, Ticker/symbol, algorithm and coin supply.
As you filling up all the details click on the next where you can find another box to read details. Fill in all the boxes one by one and after filling all the Informations you must check all the filled box because iIf any one detail went wrong then, you wouldn't be able to list your coins.
After checking all the corrections you will successfully accomplished your coin listing process simply and sleekly.
One of the gigantic things about coin listing is that this process will gain trust within merchants and vendors. Although, it also make payments faster and smoother without taking risks.
All In all Its most trustworthy and reliable process that coinremitter has delivered to Its users.