Coinremitter offers its users to earn up to 75% commission on affiliate program.
This Is basically a way that, If existed users share their personal referral link across the web and the other person use that link and deposit coin on their wallet then that user will get 75% affiliation.
This affiliation Is come from gateway's revenue share which is withdrawal fees 0.23% that's where users will earn from. If you want to share this link then, you can simply get Affiliation link from here.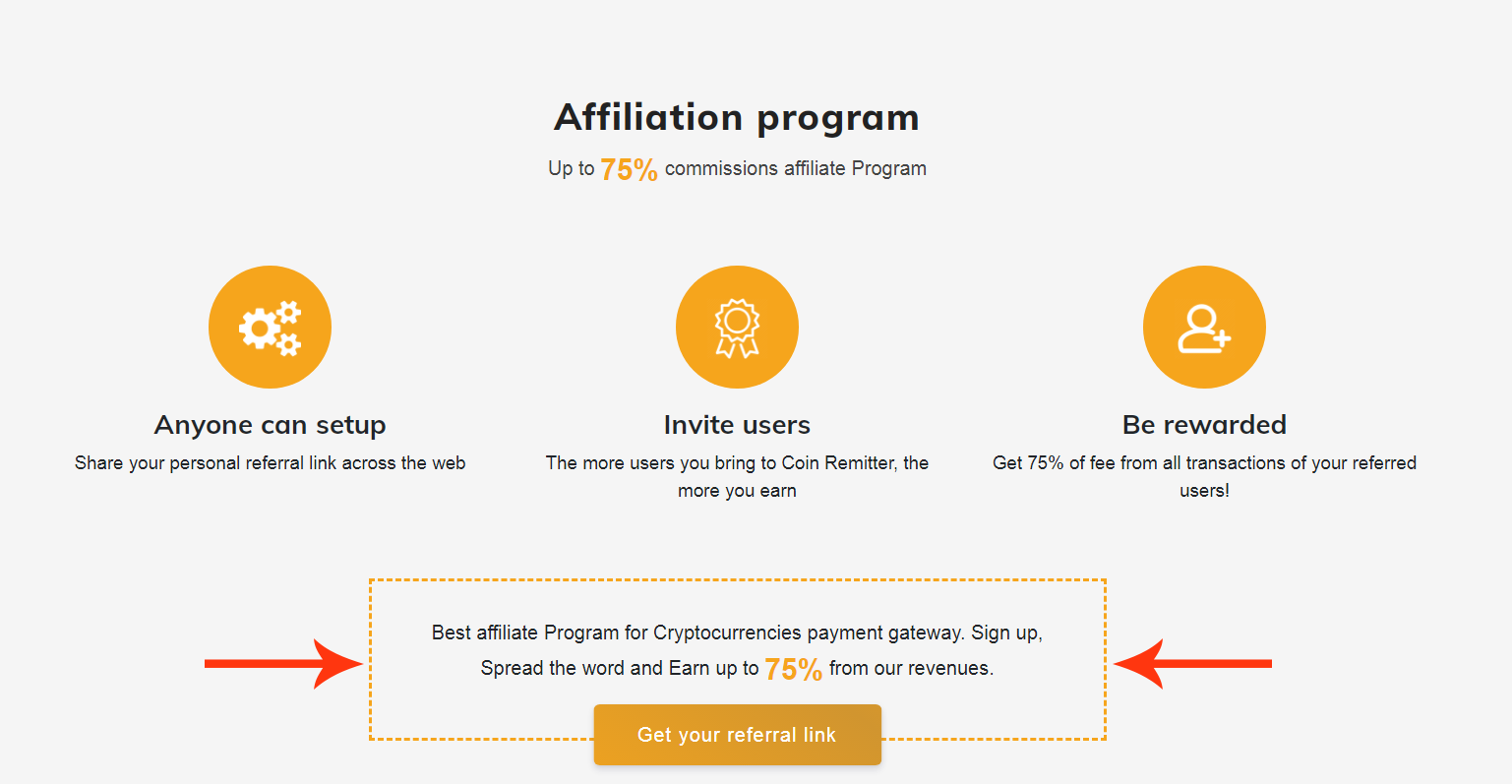 The second thing about this program is that the more you spread this words the more you will earn from us.It's not one time offer though.
How to send Link?
1) Once you have completed your sign up process you must login In order to enter In your profile. (If you haven't joined coinremitter yet then you must signup up here)
2) After login process you will successfully managed to enter In your profile and on dashboard.
3) On the top of the right side you will find your Id logo. Click on logo so you will get options like profile and signout.

4) Click on the profile so that you can enter In your profile.
5) In your profile beneath Ref link you will find the Link Icon. click on that Icon therefore, your link will automatically copied.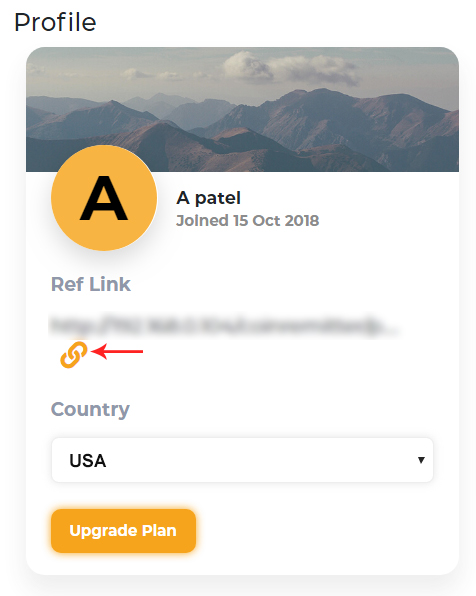 6) Once your link was copied you can paste It at any your personal social media accounts like Whatsapp, Facebook, Gmail, Instagram etc. in order to send a link to your friends and family.
7) When they click on your referred link and If they signed up on there then, you can earn up to 75% from Coinremitters revenue.