Why don't you take an advantage of ERC20 Payment Gateway to integrate it on your site?
There are ample benefits of embracing the ERC20 token on your website.
It is time to implement something new. You will be the one out of your competitors who accepts the Payments in ERC20.
It does not only give a new shape to your business but also it will expand your business to a GLOBAL level. Just another payment option and you are good to go!
Coinremitter has already started to give support to the ERC20 token. It will allow businesses within their platform to accept their tokens as payment.
Let's go deep down to understand more about Tether USDT ERC20.
What is the USDT ERC20 token?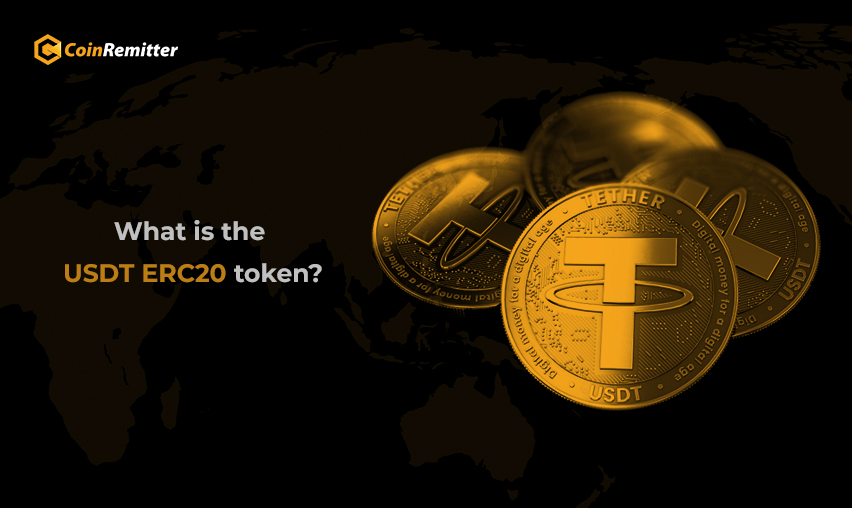 If you belong to the crypto world then you must have heard about the ERC20 Token.
ERC20 is a blockchain-based asset and has the same features as the other crypto coins such as bitcoin, litecoin, ether, and bitcoin cash.
The protocol standard used by the Ethereum network is ERC20.
There are some guidelines and requirements in the protocol that must be complied with in order to publish tokens on the network. The Ethereum network operates on a large number of tokens.
The key difference between ERC20 tokens and other cryptocurrencies is that on the Ethereum network, ERC20 tokens are generated and hosted. Whereas bitcoin and bitcoin cash are the native currencies of their respective blockchains.
What does the ERC20 token stand for?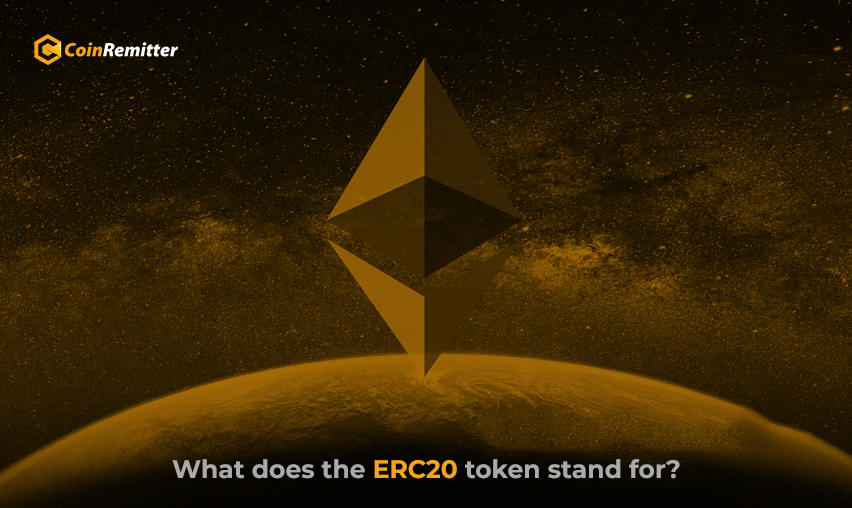 In order to differentiate this standard from others, ERC stands for Ethereum Request For Comments, and 20 stands for the specific ID number.
It can be compared to the Internet HTTPS protocol that websites need to stick to. Similarly, tokens must also follow all the specifications laid down in the ERC20 norm.
In smart contracts, these criteria are implemented. You are not ERC20 compliant if you do not comply with these standards, and the token is not considered to be ERC20.
Let's quickly head to the benefits of ERC20.
What are the key benefits of USDT ERC20 for merchants and customers?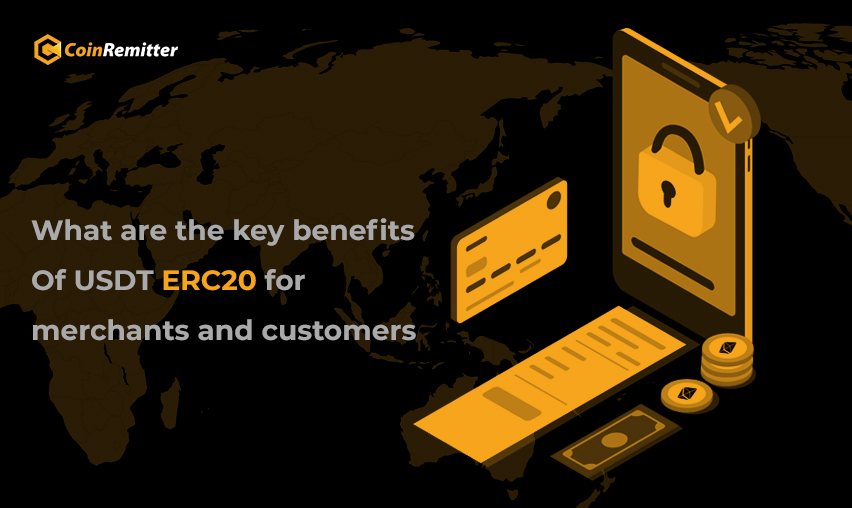 USDT ERC20 optimizes account usage and makes transactions much easier.
If you are a merchant then the ERC20 token will bring a plethora of benefits to your company.
Now you will receive your payments more instantly (compared to the conventional method) in USDT ERC20 after your customers send it.
ERC20 is the same as the other cryptocurrencies, the transactions through the ERC20 token are irreversible.
Once you sent the payment, it will not be possible to recover it unless the beneficiary decides to repay your fund at their own convenience.
Moreover, transactions are fluid with this token, and even for a second, when the traffic is heavy, they are not obstructed.
For customers, USDT ERC20 utilizes complete anonymity for transactions that secure wallet addresses of senders and receivers across the network.
It's easier to pay with an ERC20 token, although no need to carry credit/debit cards. Users just need to type their name and detail about shopping and they're good to go.
Furthermore, due to its decentralized nature, there are no intermediaries running the network.
Start accepting ERC20 payments: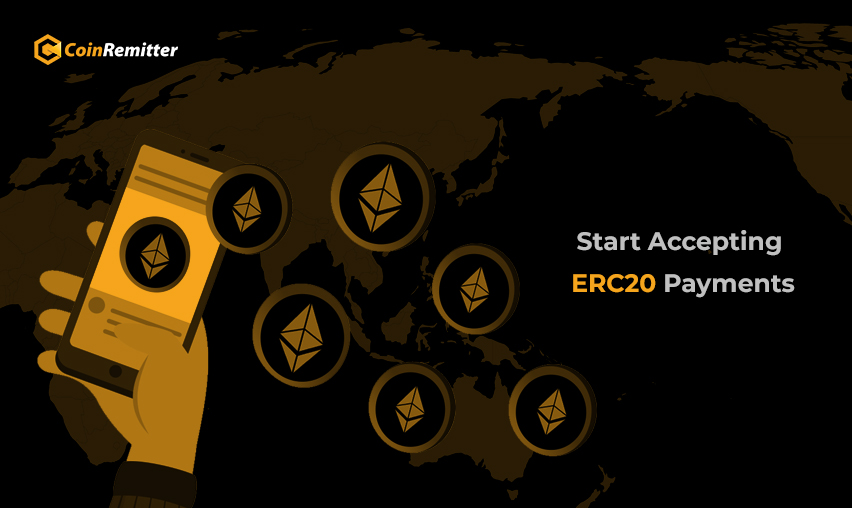 Now it's time to start accepting your daily payments with the USDT ERC20 token.
In order to do that, you need a crypto payment gateway that handles all your ERC20 transactions securely and seamlessly.
Consider Coinremitter: ERC20 Payment Gateway to receive your daily payments.
The API will connect with a payment receiving gateway (Coinremitter) to the company's checkout system.
All you need to do is an initial setup only, and you will be on your way to accepting ERC20 payments and other payments for cryptocurrencies in no time.
Integrate the ERC20 payment gateway on your website: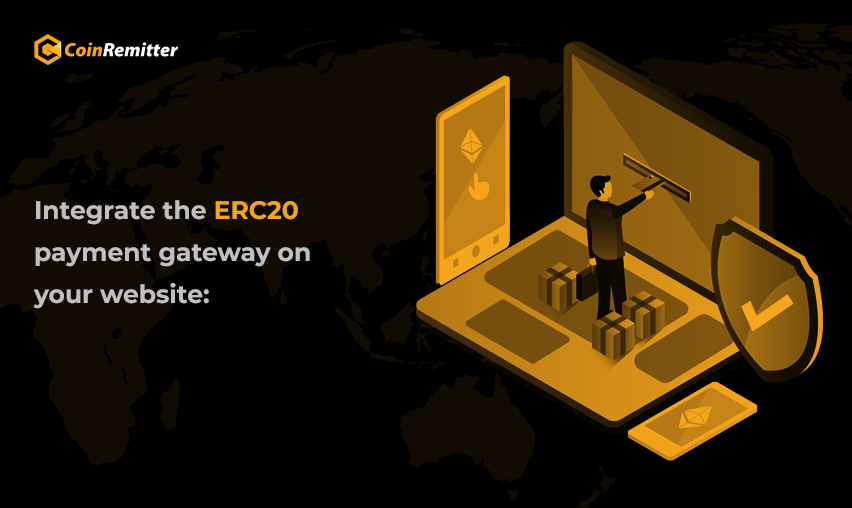 Before we head to the integration process, you first have to understand what the Coinremitter is and how it is different from the other gateways.
Coinremitter is a merchant friendly crypto payment gateway that offers quality services around the world to merchants and large/small organizations.
With Coinremitter, you can easily store, send, and receive crypto coins online safely around the globe.
There are a lot of features that Coinremitter offers to merchants such as currency swap, multi-currency wallet, No KYC requires, and create an invoice.
On top of that, the reason for the Coinremitter separates its presence from the other gateways is its low transaction fee which is just 0.23%.
Just because of its merchant-friendly functions and low transaction fees it becomes one of the top most acquired payment gateway among merchants.
NOW you can integrate the payment gateway in just a few steps:
Simply creates your ERC20 wallet on Coinremitter by filling up your details such as wallet name, password, etc.

Soon after you fill out the details, your wallet will be created.
Now you'll need to have an API key and password after successfully creating a wallet.

In order to get the API key, you just need to click on the ERC20 wallet that you have just created. Take a look at this API Doc for proper understanding.
Finally, install the Coinremitter plugin on your platform.
However, Coinremitter supports well known open-source plugins such as Magento, Laravel, Wordpress, and more, before you take a step, check that your platform is compatible.
There are different integration processes for every platform.
Conclusion:
Once you start accepting payments in ERC20 and in other cryptocurrencies, you will understand how it is beneficial for my company.
Some of its vital advantages such as:
Fast transaction.
It more effectively confirms the transaction.
Also, it reduces the probability of breaking contracts.
Remember not to forget to place a button "ERC20 Accepted Here" next to your other gateways, as a result, you will get the attention of your customers.