Every business should know the importance of Cryptocurrency in eCommerce.
So if you are the one who is totally unaware of the effectiveness of cryptocurrencies for your website or you have just started your business and want it to be recognized worldwide.
Then, you just landed on the right spot!
Embracing cryptocurrency in eCommerce as a payment method can enhance your customers' journey and extend your consumer base by providing more options at checkout.
Here we are going to give you complete information on how the integration of cryptocurrencies is going to give your business a huge SUCCESS.
Stay tuned with us because we have a lot more to cover.
Quick info about cryptocurrency & crypto coin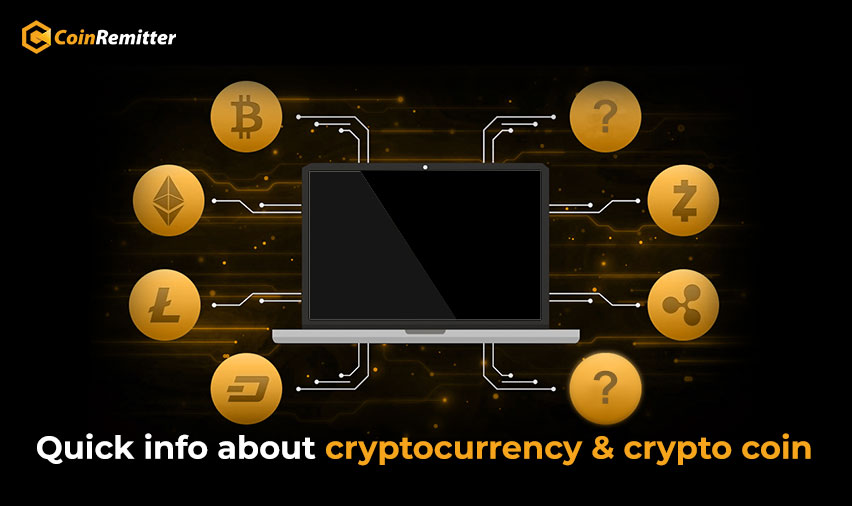 Cryptocurrency is a digital payment method for verifying transactions that do not rely on banks.
It is peer-to-peer digital money that can enable anyone to send and receive payments around the globe. Yet it has no physical presence, it's all online.
Like any other currency, cryptocurrencies are also used to purchase goods and services.
However, the difference here is that cryptocurrencies use cryptography to offer encrypted online transactions.
The transactions are registered in a public ledger when your consumers send you cryptocurrency funds. You store your cryptocurrency in a digital wallet.
Cryptocurrencies run utilizing a blockchain called technology. Blockchain is a decentralized technology that manages and records transactions distributed over many computers.
You definitely heard the name "Bitcoin", well it is a crypto coin. There are so many of these types of crypto coins out there. Some of the popular ones are Litecoin, Ethereum, Ripple, Tether USDT, etc.
Now you have got an idea about what is cryptocurrency and how it works.
What are the popular currencies to list on the website?
Cryptocurrencies that came after the launch of Bitcoin are called Altcoins (alternatives to Bitcoin).
Let's get to the details about the popular currencies that most of people use to sell and buy products.
1. Bitcoin:
One of the most popular and widely used cryptocurrencies.
With Bitcoin, users are able to easily transfer the amount from one digital wallet to another digital wallet.
Many well-known brands currently use Bitcoin that includes Microsoft, AT&T, Boatsters Black, and more.
So you can imagine how popular and useful it is.
2. Ethereum:
Another extremely popular currency after Bitcoin is Ethereum also known as Ether. It's managed by an open-user network, just like Bitcoin.
There is no need for documentation to be processed because the smart contracts of Ethereum are faster and simpler.
Hundreds of other users are able to validate transactions. In addition to getting verified, your transactions are also encrypted and stored on a public ledger.
3. Litecoin:
Litecoin is also yet another renowned cryptocurrency. It is faster than bitcoin in terms of processing transactions which takes about 2.5 minutes compared to Bitcoin's 10 minutes.
Moreover, Litecoin's algorithms are less complex than Bitcoin's. Litecoin has easier-to-crack algorithms. This can facilitate the settlement of mining transactions.
4. Ripple XRP:
Ripple uses a currency called XRP.
XRP was developed for users to digitally transfer money and not be exposed to bitcoin's high transaction costs and conversion times.
Money is transferred to the XRP token to be sent through the Ripple network and then converted back to money when it is withdrawn.
5. Bitcoin Cash:
The reason to develop Bitcoin Cash was to boost the scalability of Bitcoin. This has prompted Bitcoin Cash to grow in popularity.
Bitcoin Cash has increased each block size from 1 megabyte (MB) to 8 MBs to help boost transaction speed.
Moreover, a list of transactions that need to be checked is defined by each block.
List of Benefits for your business after integrating Cryptocurrency In E-Commerce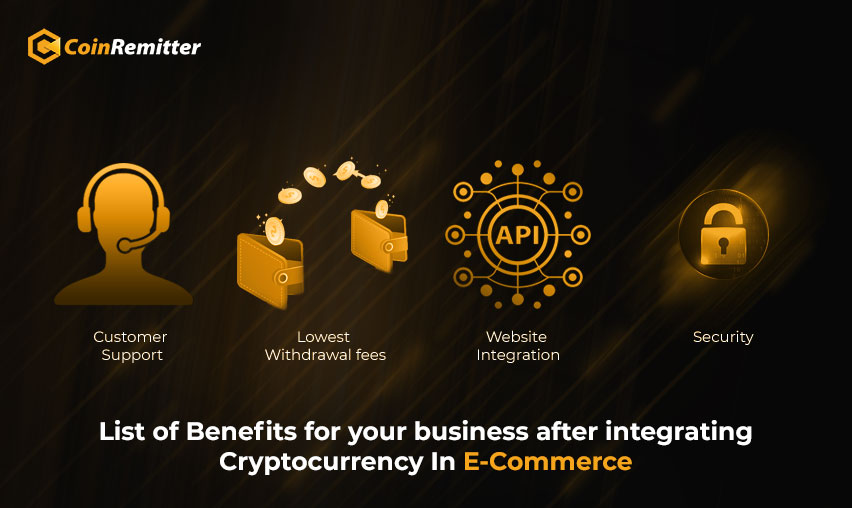 Here are the listed advantages of integrating cryptocurrencies as a payment mode on your website.
1. Top-level security:
The reason why people use bitcoin and other cryptocurrencies is their security.
When making a transaction with cryptocurrency, you can not initiate a reversal when you approve the transaction or send the compensation.
The use of blockchain technology protects the privacy of users and offers protection from account tampering.
2. Reduced Fraud:
Overall, companies that accept Bitcoins are fairly free from fraud. From production through payment, Bitcoin is all-digital, so it is also remarkably linked to cash.
They will need to be more careful and cautious if businesses accept altcoins to turn them into dollars or another fiat currency.
However, their system is likely to carry minimal fraud risk if they have suppliers to whom they can pay in coins.
3. Lower Fees:
Compared to other digital funding sources, one of the best things about cryptocurrencies is that it has lower overall fees due to no intermediaries such as banks.
But, there can be fees to convert the currency into a fiat currency, and so can a digital wallet that holds your coins.
Although fees are low, many will use a third-party service to create and retain their bitcoin wallets, such as Coinremitter.
4. Fast Transactions:
Cryptocurrencies can process immediately, giving you instant access to funds, unlike credit card systems that take a couple of days to batch out and process.
The removal of intermediaries implies that, upon your approval, the transaction is completed.
And you will receive the payment instantly.
5. Attract more customers:
It will attract consumers from around the world. There are many who prefer to make purchases through crypto.
So, if you are the one who allows them to make purchases through the crypto then it can DRAW the attention of many consumers.
6. Separate from the competition:
Yes, it will separate your business from the competition, because if your business does something out of the box, then it will have an impact on the competition.
How to accept payments through cryptocurrency in eCommerce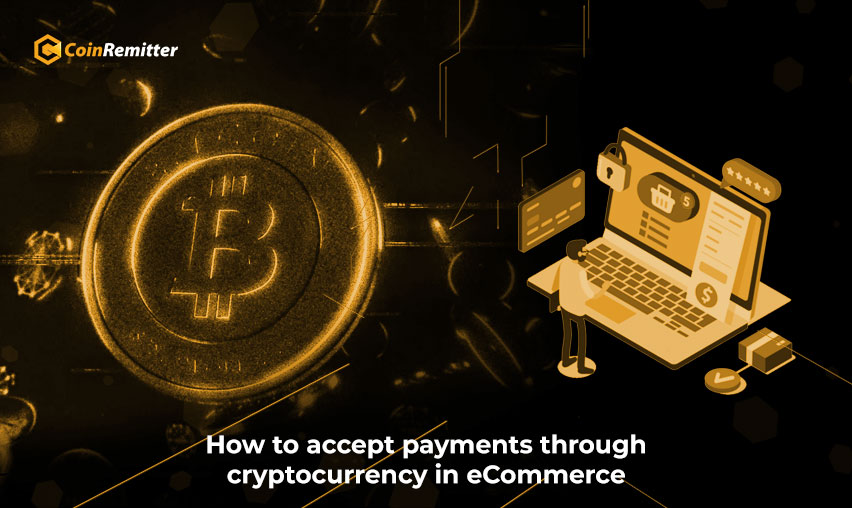 Now you might be thinking how do I start accepting?
So, there are generally two methods by which you can start accepting your day-to-day payments via your preferred cryptocurrencies.
The first method, it requires your personal wallet. Now, what I mean by your personal wallet is that you'll have to set up a virtual wallet.
You can download it to your phone or computer, or you can also get a physical safe on a special hard drive that stores the cryptocurrency on the drive.
It really is the only protected hardware system that allows you to store the private key of a user.
Furthermore, the second method is preferable by many merchants. It will require the use of a third-party payment processor.
You can go with the payment gateway provider "Coinremitter" which will handle all your payment processes.
However, there will be an advantage for you if you use the second method which is that you can instantly convert your cryptocurrency payments into fiat. It will protect you from any price fluctuations.
Why Coinremitter is advisable is that it is currently giving the best to merchants as it's also called merchant friendly gateway.
Start accepting your payments in Cryptocurrency with Coinremitter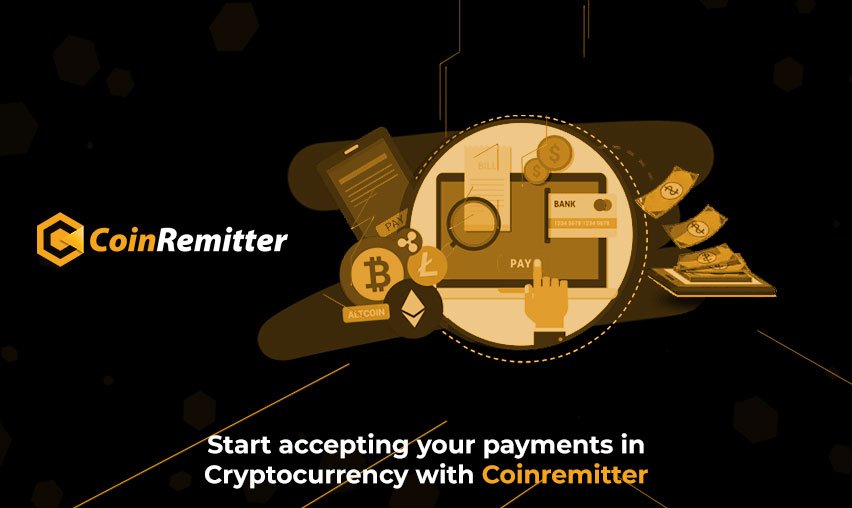 To begin the process, you need to know a bit about the Coinremitter: crypto payment gateway.
Coinremitter offers an integration facility into supported plugins like Magento, Laravel, Opencart, WordPress, and more.
Not only that, but it also supports the most popular cryptocurrencies such as Bitcoin, Ethereum, Litecoin, Bitcoin Cash, and more.
You can select the currency according to your desire. Moreover, you can even list more than one cryptocurrency on your eCommerce platform.
Look at some of its best features.
Coinremitter gives 100% when it comes to its functionalities. It offers great advantages and features over the other gateways.
It provides multi-wallet support, digital wallet, no KYC requires, currency swap, and invoice creation.
And the most notable one among the merchants is its lowest transaction fee which is only 0.23%.
Coinremitter is the only one that offers a low transaction fee to its merchants.
It is very pocket friendly for every trader and small/large organization.
Let's head straight to the integration process of cryptocurrency in eCommerce that you can complete in a matter of minutes.
Initially, you need to build a wallet for whichever cryptocurrency you want. You can set up your wallet on Coinremitter's website.

All you need to require is to fill in the details like wallet name, password, etc, and you are good to go.
Soon after that, set your API key and Password. To get an API key, click on the crypto wallet that you've just created.

The new page will open and it will take you to the credential tab where you'll get the API. Read the API Guide here.

Finally, install the Coinremitter plugin on your website. Check this integration guide for Coinremitter.
All things considered
A viable potential option for online payments seems to be a bet that will depend on the development of the current commercial scene.
It is essential for eCommerce traders to be up to date with the latest trends.
In order to change the strategy quickly and achieve a strategic edge over the competition, this is the most important thing.
However, you can set your business presence apart from the competition by accepting cryptocurrency in eCommerce.
Not only does it work as a payment gateway but it will also bring various opportunities and take your business to new heights.