Integrating the Bitcoin cash payment gateway lets your customers pay who have been specifically looking to make purchases with cryptocurrency.
Setting up a crypto payment gateway for your customers is the best you can do TODAY!
If you want to stand out from the competition and expand your business to the international level then these subtle improvements on your website can give your business a new shape.
ALL YOU NEED to do give another payment option to your customers. Bet me, this will impact a lot on your business than you think.
As a merchant, your key priority is to be able to accept and process Bitcoin cash payments as easily and seamlessly as possible.
Thus, you can please your customers and accept bitcoin cash payments without any headaches.
Bitcoin cash offers quick and low-cost transactions. As the world digitally changes, electronic currencies like Bitcoin cash are becoming the go-to way of paying online and in retail stores.
Before we set up bitcoin cash payment gateway, let's understand what is Bitcoin cash and how it's helpful to your business.
What is Bitcoin cash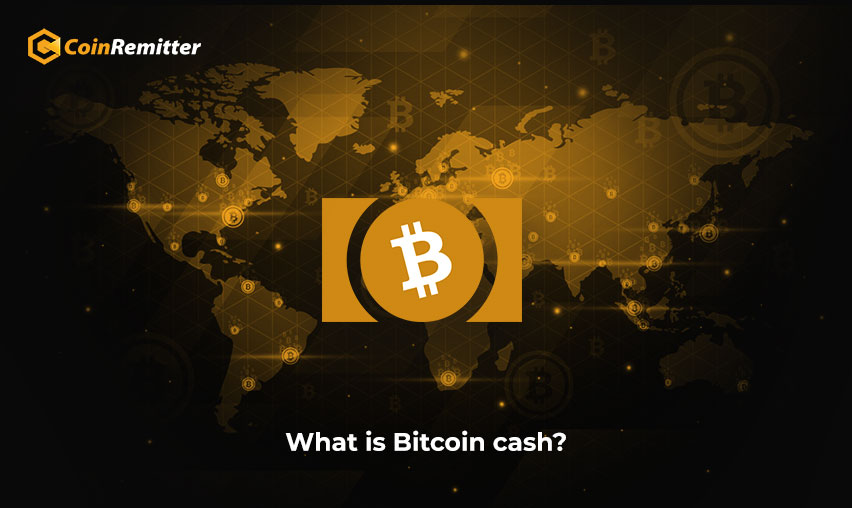 Bitcoin cash is a peer-to-peer cryptocurrency and people have been using it for a couple of years in their day-to-day transactions.
Nowadays, it's not only the world's first but also stable and most popular cryptocurrency.
Before the Bitcoin cash had a maximum block size of 1 MB, then it later increased to 8 MB, and now the current block size is 32MB.
This means the increased block-size will allow more transactions to be processed.
With the Bitcoin cash, you can send and receive bitcoin cash payments directly from person to person. Moreover, Bitcoin cash is also used for investment purposes.
Why merchants should start accepting Bitcoin cash payments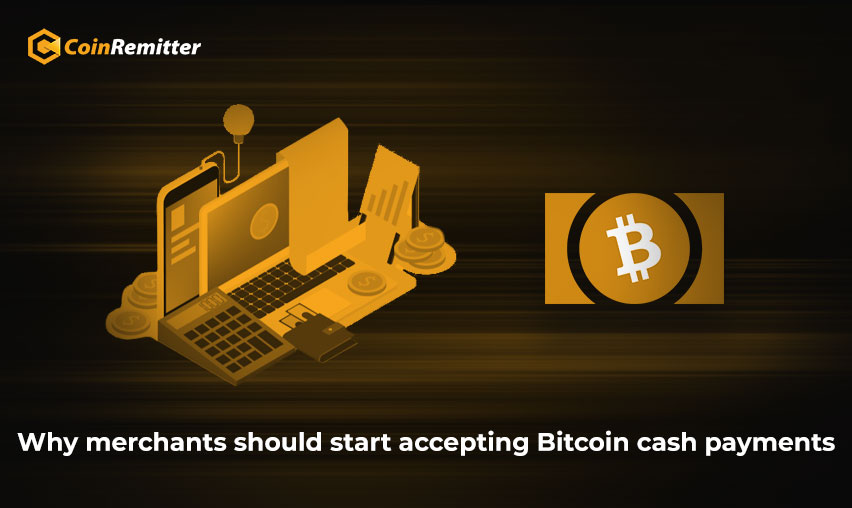 There are a number of traders and users who have already set up the Bitcoin cash payment system on their website.
However, there are many organizations that don't know the benefits of accepting Bitcoin cash payments.
So, let's get straight to it.
1. Bitcoin cash is irreversible:
Transactions of Bitcoin cash payments are irreversible. What does that mean is that once the funds have been sent to the receiver's wallet, the refund will not be available unless the receiver agrees.
Unlike the debit/credit cards where the payments can be refunded. However, this isn't the case with bitcoin cash. Irreversible payments can also prevent fraud and give companies EXTRA protection.
2. Better user experience:
Using Bitcoin cash also offers consumers a better shopping experience since they don't need to worry about theft of their credit cards.
It is a lot easier to pay online with Bitcoin cash. You don't have to carry your cards and fill out all the informations. You can pay directly through BTC by entering your name and shopping information.
3. Expand business:
Accepting Bitcoin cash payments can expand your customer base. Moreover, many consumers these days are using BCH to buy products and services. Even, anyone with a smartphone can use BCH.
Coinremitter helps merchants by allowing them to integrate the BCH payment gateway on their website. So the customers from all over the world can make purchases.
4. Faster transactions:
After your client sends them you can receive BCH payments in a few seconds. This is because the traditional payment processors don't slow down transactions.
However, payments don't go through banks, there's no delay or failed transactions. BCH is paid straight from the digital wallet of the customer with the transaction completed in a few seconds.
Accept Bitcoin cash payments through Coinremitter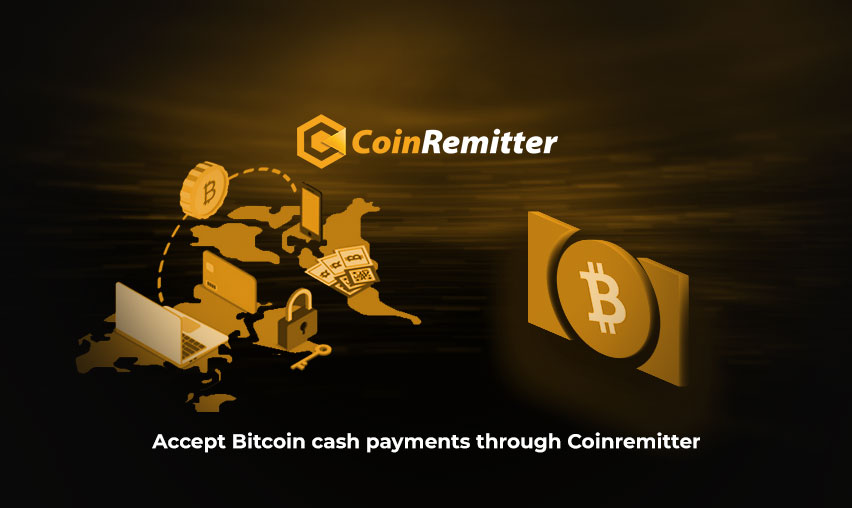 To accept bitcoin cash payments on your website, you need to have a Bitcoin cash payment gateway installed.
Coinremitter: the bitcoin cash payment gateway helps merchants to accept BTC and any other cryptocurrency payments quickly & smoothly without any hurdles.
This merchant friendly gateway offers such quality features like multi-currency wallet, create an invoice, current swap, and more. 
However, coinremitter is known for its low transaction fees which is just 0.23% (lowest in the market)
With such features, it's become popular among merchants from the past couple of years.
If talk about its integration process then it can be done in only 3 STEPS.
Merchants should have a Bitcoin cash wallet. In order to set the Bitcoin cash option on the checkout page. The process of setting up a bitcoin cash can be done ion a matter of minutes.
In the next step, you'll require an API key and password which you can access by clicking on the Bitcoin cash wallet. You can read the API process here.
That's all, you've come to an end. Now you just need to install Coinremitter on your website. Install according to your platform and you are good to go.
Last words:
That was all about bitcoin cash. Integrating bitcoin cash can set your business presence apart from the competition.
SO, integrating BTC gateway is the wise decision you can take at the moment to extend your business and attract international clients.