The Future of Cryptocurrency: The journey of cryptocurrency is a kind of roller coaster ride for analysts and traders.
The year 2017 the time when Bitcoin has shown its earth-shattering price conversely, price cracked down in the exact next year exponentially.
Besides, In 2019 it kept its low profile and made merchants' faith retrieved in it. Although, At the beginning of the new year it again showed its dramatic uprising.
Therefore, by understanding the situation of bitcoin, it also does apply to other crypto coins too.
The price situation of cryptocurrency is a convoluted loop, no one knows what will happen next or can't predict the exact situation for crypto. But one can predict it if it'd be invented by an entity.
The Future Of Cryptocurrency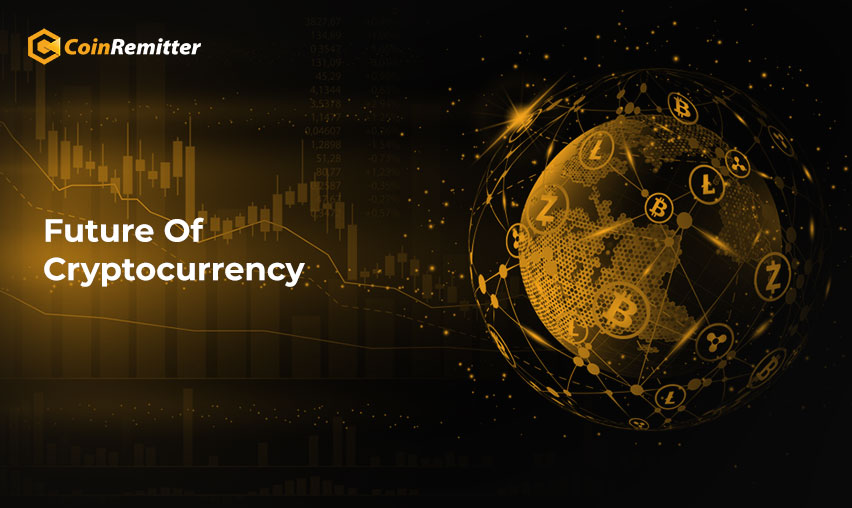 Some crypto traders and analysts have predicted gigantic change in the cryptocurrencies, Especially in bitcoin.
There may be strong possibilities for crypto coins to get a skyrocketed price. Though, we have seen mass adoption to accept several crypto tokens.
Some traders would believe that acquiring with ETFs (Exchange-traded funds) would make it easy for those who want to trade in cryptocurrencies or Bitcoin.
Ever since SEC (Security and Exchange Commission) declined the idea and of several companies got a negative result from it.
Nevertheless, the part of this is still ongoing, we just have to see if SEC either gives it permission or not.
The easy way to predict the situation is that everyone will use crypto as a currency for the payment of their product and some are already accepted by firms and customers.
In the year of 2014, Microsoft has started accepting Bitcoin as a payment for game purchasing.
One of the finest things which makes cryptocurrency different from fiat currency is that it provides low-cost transaction fees. No involvement of the third party which makes less time to make the transaction possible.
John Mcafee, a British businessman, has predicted that by the end of 2020 Bitcoin will hit the mark of $1 million. Although he strongly believes that cryptocurrencies are the most trusted ones.
However, Some other cryptocurrencies are facing some problems like users' data which are stored in the blockchain can be ransacked by hackers.
To remove this hassle blockchain network is endeavoring on this subject. In general, when the security level has gone a bit far in blockchain then, the centralized firm may endure them.
As long as crypto lovers won't let that happen because of the fundamental law of cryptocurrency is its decentralization process.
Crypto Gateway
conversely, If we talk about merchants who have online eCommerce stores have remarkably adopted crypto payment service numbers are increasing.
Accepting cryptocurrency will help merchants to grow their business around the globe with the gained trust among the community of merchants and consumers.
Keeping an eye on the top crypto coin like Bitcoin. Ethereum and Litecoin have eventually surmounted the market cap of crypto trading price. While on the other side, new coins are still coming and adding their names in the cryptocurrency list.
In other words, what if some crypto technology brings some of the newest ideas with it? Hypothetically, developers are working on the newest concepts on how to accomplish new things through cryptocurrencies.
Price After Halving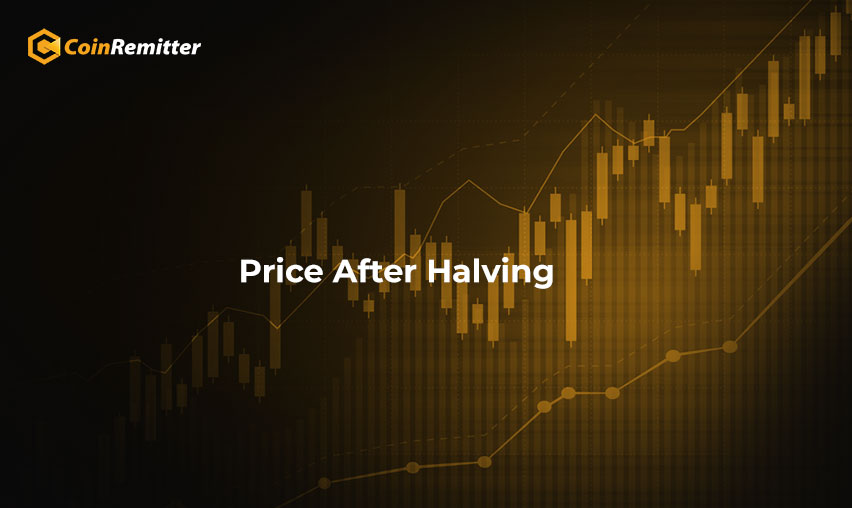 The event which is taking place this year is Bitcoin Halving. The third bitcoin halving, which expected to be occurring in May 2020.
Alex Althausen, CEO of StormGain has said that "My advice is to keep an eye on the Bitcoin Halving in 2020, which can dramatically change the cryptocurrency supply and demand equation.
I believe it will be remembered as a historical milestone for Bitcoin and the entire industry. It could be the turning point that takes Bitcoin from a niche, unstable asset to a mainstream form of payment".
By shadowing a light on the previous two halvings, the first halving occurred on November 28th, 2012, the time when one BTC was worth around $11.
Exact one year later it acquired $1100 price in 2013. Subsequently, the price fell down and touched the ground worth $220 and it was roaming below $1000 for a few years.
The second Halving took its place in July 2016. In that time One BTC was worth around $600 maybe a year before when BTC reached an earth-shattering price of $20,000 in December 2017.
While third halving, taking its place and at the beginning of the year BTC had crossed $10,000 first time after it reached 20,000.
Ample of traders and experts expressed what they feel about the Next Halving. Kraken CEO said, "When I hear people talking about bitcoin, I'm thinking $100k, maybe $1m.
Another entity named Anthony Pompliano, co-founder of Morgan Creek Digital Assets, also believes that Bitcoin could reach $100,000 by 2021.
He added that "Supply-Demand economics remain valid, They are a great way to determine the market price. So, if the demand for a fixed-supply asset increases, we continue to see price appreciation."
It kinda looks appropriate that if someone would predict if bitcoin price would go high or not.
But one thing to confirm that the future of cryptocurrency (bitcoin) will go higher and it may have the efficiency to compete with fiat currency. When it reaches its level or who knows maybe bitcoin will become the capital currency in the future.
If you invest in cryptocurrency or not?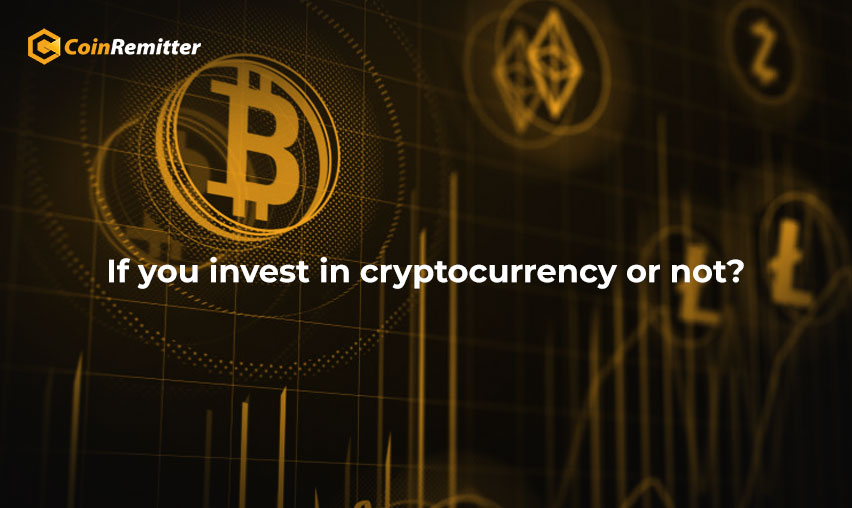 Very graceful time to invest in cryptocurrency. It will benefit you whether you are a merchant or a consumer.
Cryptocurrency is conjointly a digital currency and decentralized. The price of cryptocurrencies plunges over time to time. However, it will increase exponentially too.
As I stated earlier, that bitcoin price jumps from $600 to $20,000. The best advice is that don't blindly jump on the bitcoin or any other cryptocurrencies always look for a market cap and which investment suits you more and then make steps ahead.
If this volatility risk matters so much to you then, stable coins would be a good choice for investment as they are backed by real dollars.
All the opinions are from traders and analysts are better to understand. You can study them deeply and at the right time become the owner of your own cryptocurrency.
Conclusion
A journey of cryptocurrency, especially Bitcoin, started in 2009.
Regardless, so many merchants and experts have to debate over the future of cryptocurrency. Despite, getting an issue in this currency.
One thing everyone admits that no matter what happens now cryptocurrencies emerging towards the miraculous performance where it would gain the reinforce and stand at the level of fiat currency.
It may take time but that day won't be far ahead of us.