As we all know that ERC20 has become one of the essential Ethereum tokens. And people are using this wallet immensely in order to send and receive payments. But there is something which is really bothering a merchant.
When you receive ERC20 tokens on the address, It requires some ether to withdraw ERC20 tokens from that address.
Therefore, to get over this problem Coinremitter is introducing a Gas Station service.
What Gas Station Really Is?
So, the gas station is a unique feature available on Coinremitter which seamlessly minimizes the withdrawal charges of ERC20 tokens on the Ethereum blockchain. And makes your withdrawal process faster & better.
Moreover, it will also pay gas fees on your behalf for every withdrawal of ERC20.
Let's understand this feature in detail.
How Does a Gas Station Work?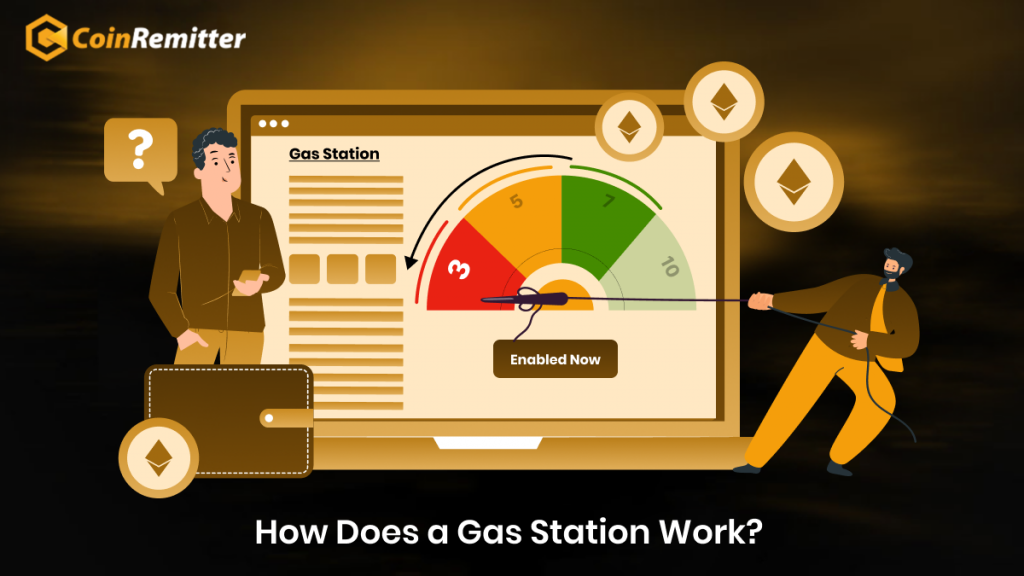 When you enable Gas Station, Coinremitter will create your unique Gas Station address where you need to deposit Ether as a gas fee for withdrawal for ERC20 addresses.
When you receive the amount in your ERC20 address, the Coinremitter will send ether to your ERC20 address as the gas fee and the gas station balance will be deducted.
Why are Withdrawal Charges So High? And How does GS Minimize Withdrawal Charges?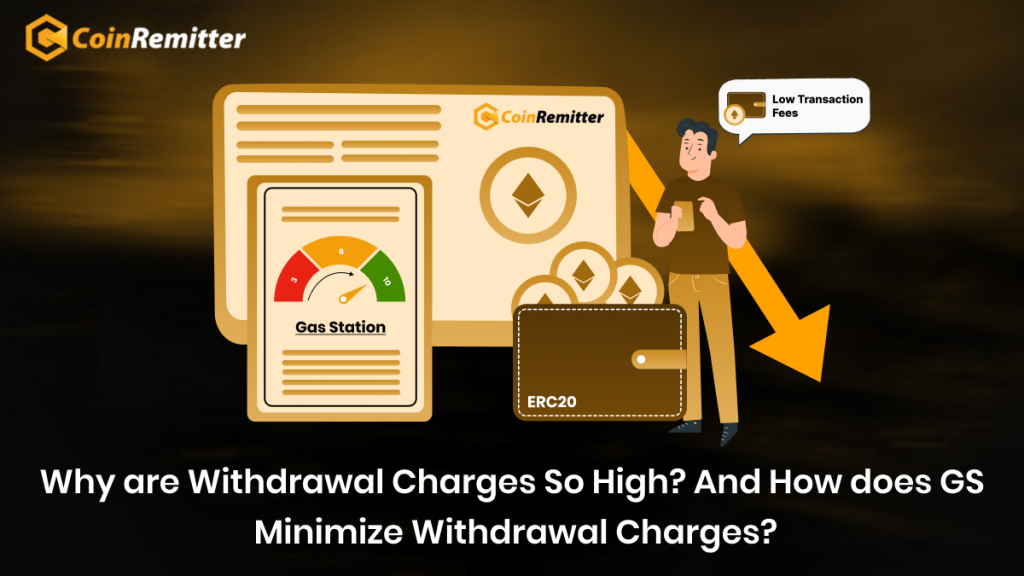 The withdrawal charge is really high without GS. To extract tokens from the address Coinremitter is paying very high gas fees. When your GS is disabled.
Moreover, gas fees fluctuate every time because it depends on Ethereum's base gas fee. Sometimes it goes up and sometimes it goes down. Therefore, we can not change the fee structure for our merchants every minute. That's why we have stabled withdrawal fees without GS.
This is the main reason we have introduced Gas Station on Coinremiter. It seamlessly reduces transaction fees by 70% and gas fees will be collected in advance at your GS address.
Some Important Notes To Remember:-
When you enable GS, pricing at the general tab in the wallet detail page will be changed. So, you can check it before and after enabling the Gas Station.
You can enable/disable the GS feature anytime. You can also request to withdraw the balance of GS by creating a support ticket.
You can also get an auto-withdrawal option too. If you want all your payments to be clear when you receive them then you can enable this feature. If you want to clear your payment all at once then you can disable this feature.
If you are clearing your payments as soon as you receive them then you have to pay transaction fees every time. Even if your GS is enabled.
If you are an old merchant and do not enable GS, then flow and charges will remain as it was. There are no such actions required from your end. You can freely enable or disable it from your side.
We don't recommend it but if you have 0 balance in your GS then still you can accept payment from your customer but Coinremitter will not credit the balance in your ERC20 Wallet
When you send Ether on GS, the amount of all remaining transactions will be credited to your wallet address.
Let's Compare Prices With & Without GS:-
Without GS the transaction fees are 65 USDT
With GS the transaction fees are 20 USDT
But the processing fees will remain the same in both which is 0.23%.
Conclusion:-
Enabling the Gas Station feature will not only save you from paying a high amount of withdrawal fees but it will also make your withdrawal process faster and better
This feature is really unique and important for merchants. So better you enable it every time. And also you know the advantages as well if you enable it. So, do send, receive and withdraw your payment easily exclusively at Coinremitter.