What Is Tether(USDT)?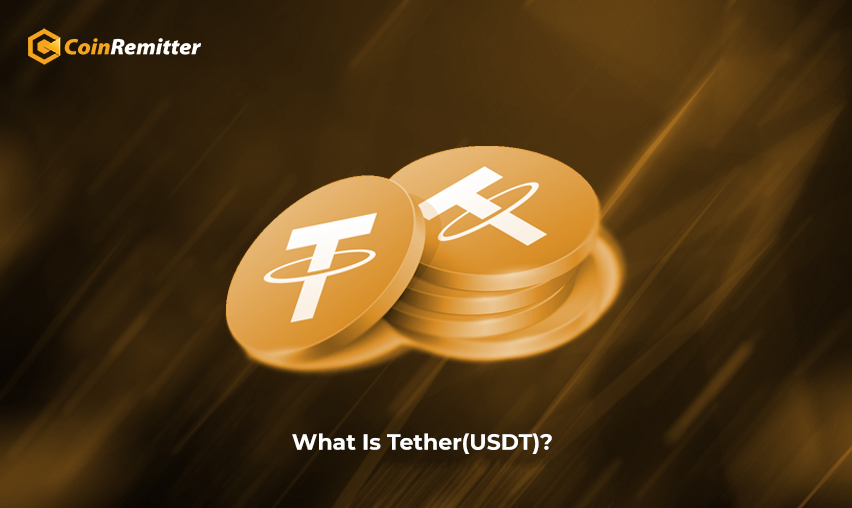 Tether is a cryptocurrency, which is also known as stablecoin. It was launched in 2014 with the aim of providing a digital currency that is pegged to the value of the United States Dollar. The key purpose of introducing Tether is to provide stability and facilitate the transfer of digital assets in the cryptocurrency ecosystem.
Tether doesn't have an independent blockchain platform. That's why Tether transactions can be performed on various blockchains such as Bitcoin (using the Omni Layer protocol), Ethereum, and Tron. On the contrary, thanks to Tether's popularity as a stablecoin. Therefore, attention, and trust within the group of retailers who were first insecure about its acceptance from their customers.
Accept Tether payments using Coinremitter's crypto payment API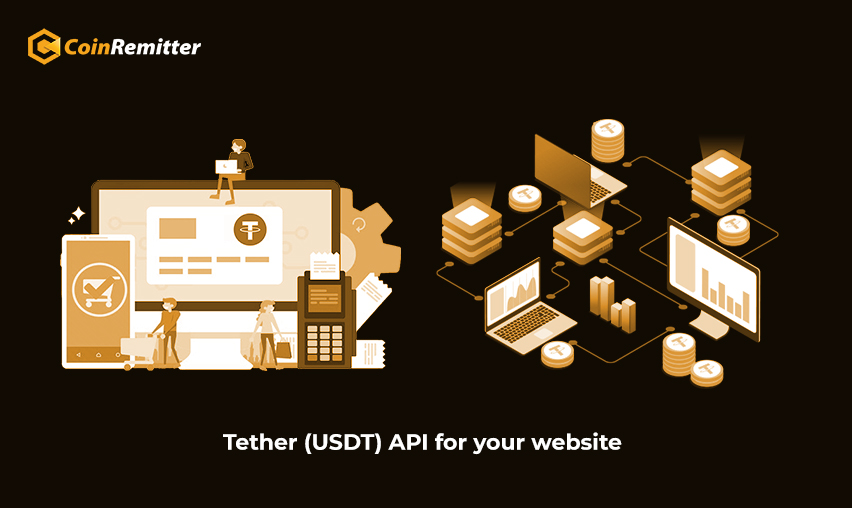 Coinremitter has got crypto payment APIs for merchants if your website isn't compatible with Coinremitter's plugins. However, integrating the USDT API is a bit complex, but a good developer can get the job done. Merchants need to integrate multiple APIs in order to optimize the flow of accepting Tether payments on their websites.
Create a New Wallet Address (mandatory):

By integrating this API, Coinremitter will automatically generate a wallet address when required. Integrating this is mandatory as having a Tether wallet is necessary for receiving USDT payments.

Validate Address:

This API allows merchants to check the validity and compatibility of the wallet address added by the customer for making the payment.
Withdraw (mandatory):

As Coinremitter doesn't need any bank account to withdraw funds, integrating this mandatory API will allow you to transfer funds to an external Tether wallet from Coinremitter's Tether wallet.
Get transaction:

Merchants can receive payments using the transaction ID added by themselves in the webhook by integrating this API.
Get Transaction by Address:

Merchants can receive payments to the Tether wallet address added by themselves in the webhook by integrating this API.
Get Wallet Balance:

Merchants can view their USDT wallet balance on their website if they integrate this API.
Create an Invoice (mandatory):

This API lets your website automatically generate an invoice whenever a customer requests to pay in Tether.
Get the Invoice:

This API helps merchants get the details of the auto-generated invoices along with their payment statuses.
Deposit/Withdraw Response:

With the help of this API, Coinremitter will notify merchants via a webhook whenever any transaction takes place.
Notify Invoice Response:

After integrating this API, merchants can get notified on the 'notify URL' whenever an invoice gets generated.
Get Fiat to Crypto Rate:

Merchants can display the exchange rate of cryptocurrencies in fiat currencies on their websites.
Get Coin USD Price:

Merchants can display the exchange rate of the supported currencies of Coinremitter on their websites with the help of this API.
Note: Tether payments on Coinremitter are supported with either ERC20 or TRC20 tokens. Find the respective links below:
USDT-ERC20 API: https://coinremitter.com/docs/api/v3/USDTERC20
USDT-TRC20 API: https://coinremitter.com/docs/api/v3/USDTTRC20
Why Choose Coinremitter for Accepting Tether Payments?
There are several reasons for prioritizing Coinremitter for Tether payments. Let's have a look at them in brief:
Low Crypto Fees: Fees on crypto transactions and processing fees on withdrawals charged by Coinremitter are comparatively lower than most of the other crypto payment gateways.
Express Support: The support staff at Coinremitter is dedicated to helping you with reliable solutions whenever required.
Security: Coionremitter possesses robust crypto security features that keep your Coinremitter account safe from unauthorized logins.
No KYC, No Bank Account: You can start accepting crypto payments using Coinremitter without going through the formalities like KYC and adding a bank account.
Summary
In short, your decision to integrate the Tether payment gateway (especially Coinremitter) would help your business expand exponentially. As a retailer, it is now easy to embrace cryptocurrencies as a payment option with the use of coinremitter the crypto payment gateway. You can easily install it on your website and start accepting cryptocurrencies as a payment method.